Providing You With
Compassionate &
Thoughtful Counsel
Through Difficult and Trying Times
Estate Planning & Personal Injury Attorneys in Phoenix, Arizona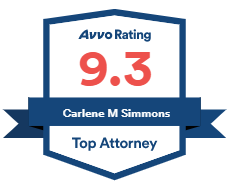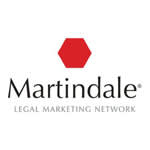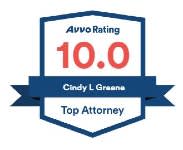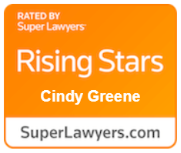 Cindy Greene
Attorney at Law
Cindy has been practicing law since she graduated in 2008 from South Texas College of Law in Houston. Her primary areas of practice include estate planning and bankruptcy. She has handled numerous cases involving estate planning, real estate, and uncontested divorces. Cindy became an attorney because she enjoys giving assistance to those who are often in the scariest and most unpredictable times of their lives.
MORE ABOUT CINDY
Carlene Simmons
Attorney at Law
Carlene received her Juris Doctor from the James E. Rogers College of Law at the University of Arizona in 2003. Since then, she has put her focus towards bankruptcy filings and personal injury cases. Carlene didn't choose these practice areas initially, rather they simply came across her desk. She eventually fell in love with the practice of using her legal knowledge and experience to help people turn their lives around. Outside of the office, she enjoys volunteering her time for the Fresh Start Women's Foundation.
MORE ABOUT CARLENE
Prioritizing Care Over Quantity
For Every Client That
Walks Through Our Door
Caring and Empathetic
Throughout your time with your Carlene or Cindy, you will find they take the time to get to know who you are as a person to provide you with personalized legal services.
Proven Track Record
Time and time again, clients compliment our attorneys on their attention to detail and the ease of the process. Don't worry about having to translate legal jargon.
Knowledgeable
You've heard "Jack of all trades, master of none," right? Our attorneys are a master of quite a few trades, so you're given effective legal guidance and advice.
"I am very content I found Cindy Greene to help guide me through my living trust for my family, as well as assuring the purchase of my home went smoothly. Her attention to detail on my finance contract was impeccable."
-Louis V.
"Carlene handled my case in a very professional and timely manner I am forever grateful for what she did for me and my family."
-Maria S.
"Cindy was excellent for me when I needed some assistance straitening out some shady debt collectors and getting my credit back in excellent order, as it should have been from the start! I would highly recommend this group."
Alvaro S.
Legal Representation for Life's Unexpected Events
When you have been injured because of another person's negligence, you need an attorney that will treat you right. Furthermore, you need one that will make sure that the person who injured you is held accountable for their negligence. In order for you to concentrate on recovering and getting back to health, the personal injury attorneys at Simmons & Greene will take the reigns of your case to fight for the compensation that you deserve, such as loss of wages, medical bills, or property damage.
Similarly, filing for bankruptcy is a complicated process with many different paths. You should focus on what matters most, like your family or making a living, while Carlene and Cindy work toward securing your finances. They know how to handle bankruptcy cases involving Chapters 7 and 13. Depending on your unique situation, our bankruptcy attorneys in Phoenix will develop a unique plan to lead you in a direction toward financial stability.
If you're thinking ahead financially and planning for the future in Phoenix, Arizona, an essential task on your to-do list should involve meeting with an estate planning attorney. Though it may be decades away, securing your assets in the event that you pass away will save you and your family time and money by avoiding probate. Probate is the process of the court system allocating your belongings to beneficiaries in the absence of wills or other documents — and can take several months to complete. Take control of your future by meeting with our estate planning attorneys as soon as possible.
At the end of the day, attorneys Carlene Simmons and Cindy Greene know what you are going through. Whether you are dealing with real estate, going through a divorce, or healing after you've been hurt in an accident, they can provide you with the peace of mind you are looking for. Schedule a free consultation at our office today so you can get the legal counsel and support you need.