Real Estate Law Attorneys in Phoenix, Arizona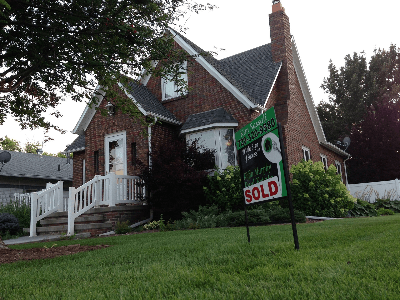 Real estate law is a complex area of law and can include issues such as landlord-tenant disputes, homestead protection concerns, zoning regulations, foreclosures, and purchase agreements, among others. Real estate law encompasses matters related to both residential and real property. According to the United States Census Bureau, the 2018 second quarter homeownership rate was 64.3% which means that many Americans will likely be familiar with at least some issues that can arise with regard to real property. Like homeowners, renters may also be faced with real estate related issues or questions as well by way of landlord-tenant contracts or disputes.
Hiring a real estate attorney when purchasing, selling, or renting property can provide much-needed advice in this vast area of law as well as help prevent any potential issues down the road.
Common Residential Real Estate Issues in Arizona
Purchasing a new home is an exciting, but oftentimes, stressful event in one's life. There are many things to consider when buying a home and many questions may arise that can best be answered by a real estate attorney. For example, some real estate issues that could potentially come up when purchasing a home include:
Questions or disputes regarding the terms of the purchase agreement

Title issues

Escrow of funds

Closing concerns

Disclosures of defects

When building a new home, contractor disagreements or issues
Although required in some states, Arizona does not require the use of an attorney when purchasing real estate. Depending on the purchase, however, it may be a good idea to consult with an attorney before purchasing a residential property.
Contact the Attorneys at Simmons & Greene, P.C.
Whether you'd like to proactively consult with an attorney before any issues arise or whether you have run into real estate related concerns, hiring an experienced real estate attorney is a good idea due to the complex nature of this area of law. Purchasing real estate or residential can oftentimes be one of the largest investments an individual makes in life. The decision should not be taken lightly and you should be sure to understand all that is involved. The attorneys at the law firm of Simmons & Greene P.C. are dedicated real estate lawyers that can provide valuable advice through the complex real estate processes.