Personal Injury Attorneys in Phoenix, Arizona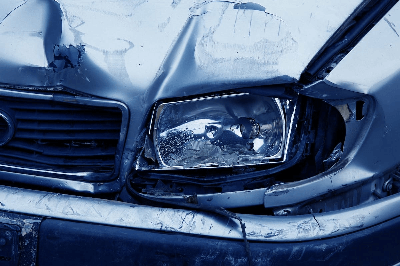 Personal injury is an area of law that encompasses several different types of legal claims based on the theory of negligence. In a personal injury lawsuit, an injured party files a lawsuit against another individual believed to have caused injury due to his or her negligence.
A personal injury lawsuit is a civil claim, the purpose of which is to recover damages, or monetary compensation, against the negligent party as compensation for injuries. Personal injury actions are typically filed as a result of injuries suffered in a car accident, a slip-and-fall, dog bite, or as a result of medical malpractice.
If you have suffered an injury due to the actions or negligence of another party in the greater Phoenix, Arizona area, contact Simmons & Greene, P.C. today and schedule a free consultation.
The Basis of a Personal Injury Claim/Negligence
In order to successfully bring a personal injury claim against another, the injured individual, or plaintiff, must prove four elements:
Duty of Care – the plaintiff must show that the defendant, or negligent party, owed a duty of care to the plaintiff. For example, all motor vehicle drivers owe a duty of care to all other drivers while on the road.

Breach – it must be shown that the duty owed to the plaintiff was breached by an action or inaction by the defendant.

Causation – the plaintiff must prove that the injuries suffered were as a direct result of the defendant's breach of the duty of care.

Damages – finally, the plaintiff must prove actual injury that can be redressed through an award of monetary compensation.
Damages in a Personal Injury Claim in Arizona
Some personal injury cases involve minor injuries and others involve serious life-threatening injuries or even death. Regardless of the extent of injury, the purpose of a personal injury lawsuit is to recover a monetary award to fairly compensate the injured individual for costs arising from his or her injuries. Under Arizona law, a plaintiff is entitled to recover compensatory damages which include:
Medical bills – medical bills include both past medical bills as well as medical bills that will be incurred in the future

Lost wages – lost wages can include those wages lost as a result of the injury in addition to any future earnings that will be lost as a result of the injury

Property damage – this can include damage to the vehicle, as in the case of a car accident, as well as other property damage
In Arizona, you may also be entitled to recover damages for those injuries that are more difficult to quantify such as:
Pain and suffering

Mental anguish

Punitive damages, or those damages meant to punish wrongdoing, may be awarded in certain, more rare, instances under Arizona law.
Speak With Simmons & Greene to Ensure You Receive the Compensation to Which You are Entitled
If you've been injured as a result of another's negligence or wrongdoing, contact a personal injury attorney as soon as possible. Injuries can result in pain, suffering and thousands of dollars in lost wages and medical bills. The law entitles you to recover monetary compensation for the damages you've suffered. The lawyers at the law office of Simmons and Greene P.C. can provide support, guidance, and legal advice to help ensure you receive the compensation you are legally entitled to receive.
Don't face recovery from your injury alone. Let experienced attorneys help you. Contact Simmons & Greene, P.C. in Phoenix, Arizona today and schedule a free consultation.