Dispelling Estate Planning Myths
Sept. 22, 2021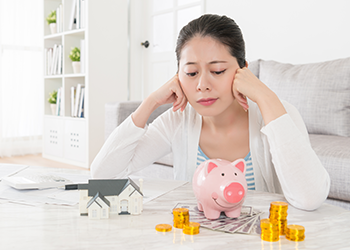 Estate planning might seem like an abstract thing that needs to be done when you are older. This thought could not be further from the truth. In fact, not only is estate planning an important task to get done as a young adult but doing so can help you and your family in the long run. The number of young adults with a will has increased by 63% since 2020. In 2021, 18-34 year-olds are, for the first time, more likely to have a will than 35–54 year-olds. Despite COVID-19, the overall percentage of Americans with a will has not significantly changed.
If you are thinking about estate planning and have preconceived ideas about it, you have come to the right place. Estate planning is more than just filling out an online form or verbally communicating your wishes. It is an entire legal process that must be recorded so that when the time comes, not only are your wishes protected and carried out but it will be easier for your loved ones to know what to do next.
At Simmons & Greene, P.C., we provide thoughtful and compassionate counsel through trying or preparative times. Based in Phoenix, Arizona and servicing clients there as well as in Glendale, Peoria, Mesa, Chandler, and Scottsdale, we are here to help you put plans in place for life's unexpected events.
Common Estate Planning Myths
There are myths that surround estate planning. We're here to debunk some of them.
Estate Planning Isn't Necessary until You Retire.
False. You should begin planning once you are an adult. Estate planning involves aspects such as your assets and allows you to dictate where you want them to go. If you have children, it speaks to their care. It can also include end-of-life directives.
Using an Online Form Is Just
as Effective as Hiring an Attorney.
False. While you can use an online form for wills and estate planning, having an experienced attorney is always the better option. There may be nuances within your state's laws that you would not know about otherwise. You will also have the security of knowing everything was properly executed.
If You Don't Have a Will Then Your
Family Will Decide Who Gets What.
False. Every state has rules on how assets get passed to loved ones if someone dies intestate (without a will). Your estate will have to go through probate. In many states, the spouse inherits everything. If this situation applies, then regardless of children, siblings, or parents, your spouse will inherit everything that was yours. Your spouse can then choose to give things to your kids or other loved ones, but the state will first give everything to your spouse.
An Estate Plan Is only To Establish
Who Gets What When You Die.
False. Estate plans cover a variety of different things. Who gets what when you die is one of them. It can also include medical directives for end-of-life care. A trust can be built into it. If you have young children, your estate plan can also dictate who takes care of them as well. Estate plans are much more than the passage of your possessions.
You Created an Estate Plan Years Ago,
So There Is Nothing Left to Do.
This may or may not be true. Depending on your estate plan, you might be able to leave it alone once you create it. Usually, however, estate plans need to be updated. As your children grow, you gain or lose assets, and relationships change, what you outlined years ago for your estate plan may no longer be what you want. If this is the case, be sure you contact an attorney to modify your plan as needed.
Get the Experienced
Legal Guidance You Need
It is never too early to get your estate plan started. Our team at Simmons & Greene, P.C. can help you with all of your estate planning needs. If you are in Phoenix, Arizona or the surrounding areas of Glendale, Peoria, Mesa, Chandler, and Scottsdale, contact us today for a free consultation.