Important Tips for the Executor of an Estate
May 6, 2022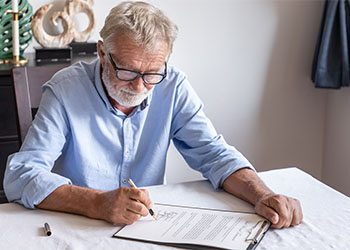 When you are entrusted with the honor of being named the executor of an estate, you are also entrusted with responsibilities. Those responsibilities include the obvious, such as distributing assets to beneficiaries, but they also include tasks you may not think about.
After you learn that you have been named executor, one of your first steps should be to find out the important things you must do as the executor of an estate. Your loved one appointed you for a reason, and it is important to keep that reason in mind during the process.
At Simmons & Greene, P.C., we believe in helping you with care and compassion as you navigate life after the passing of your loved one. We will support you during this difficult time and provide the legal assistance you need as executor. Our firm is proud to represent clients in Phoenix, Arizona, as well as Glendale, Peoria, Mesa, Chandler, and Scottsdale.
Executor of the Estate: Helpful Tips
When you are the executor of an estate, you must carry out the wishes of the person who passed away, known as the decedent. Keep in mind these key tips for an estate executor as you begin the process.
See to the decedent's loved ones,
such as minor children and pets.
First, you should take care of any vulnerable parties. The decedent's minor children will need to be provided for and their welfare should be taken care of immediately.
Additionally, if the decedent had any pets and lived alone, those pets will need to be cared for, and you will need to find new homes for them as soon as possible.
Notify all relevant parties.
Next, it is important to notify all relevant parties of the decedent's death. Primarily, you should inform the decedent's family, including their parents, spouse, children, siblings, and grandchildren, of their passing.
As executor, you will also need to notify the decedent's friends, employer, and coworkers. It is also important to notify their bank, accountant, real estate agent, the Social Security Administration, insurance companies, and any creditors.
Cancel any unnecessary expenses.
If the decedent has any recurring bills, such as a phone bill, internet bill, car insurance bill, gym membership, or streaming subscriptions, cancel those expenses as soon as possible.
Gather important documentation.
Next, you should collect the important documentation that you will need during the probate process. You may need a copy of the legal pronouncement of death.
Locate and make copies of the will or trust. You will need to file the will with the appropriate probate court as soon as you can.
Collect copies of the death certificate. You will most likely need to file a copy of the death certificate with the Social Security Administration, life insurance company, and if the decedent was a veteran, the U.S. Department of Veterans Affairs.
Hire an estate administration attorney.
Next, it is wise to hire an estate administration attorney. An attorney can assist you with a wide variety of tasks that are required of the executor and guide your choices so that you can help make sure the decedent's wishes are respected. Most importantly, an attorney can help you throughout the probate process.
Communicate with your attorney.
Probate can span a long period of time. Remember to consistently communicate with your attorney. Keep track of who is in charge of what tasks. For example, if you explained that you would handle communication with the beneficiaries, let the estate administration attorney know if there is a beneficiary whom you can no longer reach.
Pay all debts before dispersing assets.
Before you disperse any assets to the beneficiaries of the decedent's will, make sure you have paid all of their debts, which may include estate taxes. Speak with an experienced estate administration attorney to learn more about handling the decedent's debts.
Don't let any parties rush you.
Some beneficiaries may be eager to receive their inheritance. However, don't let any party rush you during this process. Take your time and make sure you are doing everything correctly and in accordance with the terms of the decedent's will. If someone tries to rush you, explain that you want to honor the decedent's wishes.
Guidance You Can Trust: Simmons & Greene, P.C.
As executor of an estate, you have a duty to do right by your loved one. Be confident that you are managing their estate well and according to their wishes. At Simmons & Greene, P.C., we are experienced with estate administration and can help you with any challenge that arises during the process. Simmons & Greene, P.C. is proud to represent clients in Phoenix, Arizona, as well as Glendale, Peoria, Mesa, Chandler, and Scottsdale. Contact us today to schedule a free consultation.