Estate Planning Checklist: What to Know Before You Start
Feb. 28, 2022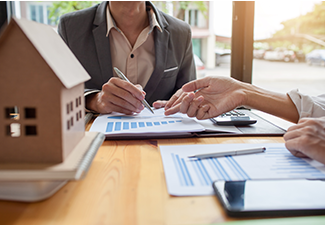 No matter how old or wealthy you are, creating an estate plan is one of the most critical things you can do in your life to protect your family and assets. Estate planning ensures that your wishes shift how you want, and the distribution of your property goes to the intended heirs.
However, creating an estate plan can be a challenge for anyone. Estate planning involves many considerations and concerns that you must face before beginning the process. That is why you must seek legal guidance from an experienced estate planning attorney.
At Simmons & Greene, our estate planning attorneys in Phoenix, Arizona, provide compassionate and reliable counsel to those who need assistance creating an estate plan. We also serve clients in Scottsdale, Mesa, Glendale, Chandler, and Peoria, Arizona.
Things to Consider When Preparing an Estate Plan
When creating an estate plan, you need to understand that your actions can have long-term consequences that could affect your family and future generations. That is why it is critical to take into consideration the following factors when preparing an estate plan:
What goals do you hope to achieve with your estate plan? Each person's situation is different when setting up an estate plan. That is why it is vital to clarify your goals, needs, and objectives to understand what kind of plan you need.

What assets do you currently own? Make a list of your property and all assets you currently own, including real estate, automobiles, life insurance policies, stocks and bonds, retirement plans, ownership in a business, and others.

Do you have any unpaid debt? It is also vital to consider all the unpaid debts you currently have. A well-thought-out estate plan can minimize the effect of your debts on your loved ones in the long run.

Who should inherit your assets when you pass away? One of the most crucial steps in the estate planning process is determining your beneficiaries. Choosing your beneficiaries can be more challenging than it may seem.

Who should make decisions on your behalf if you become incapacitated? Estate planning allows you to appoint a person you trust to make financial and healthcare decisions on your behalf in the event of your incapacity.

What kind of medical care do you want or do not want to get at the end of life? If you have specific preferences for end-of-life care, you can make your wishes and preferences known to medical professionals and your loved ones by setting up a living will.

Do you have any preferences for final arrangements? With an estate plan, you can provide instructions to your loved ones regarding the funeral and burial arrangements.

Do you need a succession plan for your business? If you own a business, you need to consider whether or not you need a succession plan. With a succession plan, you can ensure a smooth transition to new ownership and specify what should happen to your business in the event of your death, retirement, or incapacity.

Where will you keep your estate planning documents? It is vital to choose a secure place where you will store your estate planning documents. When choosing the appropriate place for your estate plan, make sure that you disclose the location to your attorney and the people you appointed as a trustee, personal representative, and attorney-in-fact.
Speak with a knowledgeable estate planning attorney to discuss your unique situation and determine the best approach to creating an estate plan tailored to your needs and long-term objectives.
Consult with an Estate Planning Attorney
At Simmons & Greene, our knowledgeable estate planning attorneys will work to understand your objectives and goals to help you draft an estate plan that covers all of your needs. We have the necessary expertise to answer all of your questions and assist you with any challenges that you may be facing when starting the estate planning process. Get a free case evaluation with our estate planning attorneys in Phoenix, Scottsdale, Mesa, Glendale, Chandler, and Peoria, Arizona, to discuss your situation.