Estate Planning Terms to Know
Oct. 27, 2021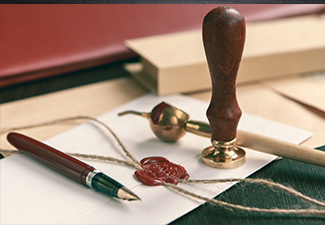 No matter what stage of life you're in, it's never too early to start thinking about your estate plan. The fact is, none of us know what will happen in our lives, and the more prepared we are, the better off our loved ones will be in the event of our death. Yet, many people continue to put off this essential task. Forty-nine percent of Americans who haven't begun estate planning say it's because they don't think their assets are worth enough, and 53% say it's because they haven't found an advisor to help them. For estates large and small, we're here to be your trusted source in estate planning. If you're located in Phoenix, Arizona, or in the surrounding areas of Glendale, Peoria, Mesa, Chandler, or Scottsdale, call Simmons & Greene, P.C. today to set up a consultation.
Why Estate Planning Is Important
No one likes to think about their eventual passing, but proper estate planning ensures your wishes are carried out exactly as you want after your death. Even if you think you don't have a large estate, after your death, it will be up to your family and close friends to trudge through the legal hurdles involved in identifying, inventorying, assessing, and distributing your assets. You can make this infinitely easier on them (and cheaper) by taking the steps today to get your affairs in order and reduce stress for your loved ones.
Important Terms to Know
Advance healthcare directive: Also known as a living will, this document outlines a person's wishes for their end-of-life healthcare. It usually goes into effect when an individual can no longer communicate their wishes.

Beneficiary: The named inheritor of an asset

Executor: The named individual or individuals who are responsible for managing the execution of a deceased person's estate plan (If there is no named executor, a court can appoint an administrator to act in this role, usually a family member.)

Guardianship: The person or persons appointed to take care of minor children of a deceased individual, including their physical and financial needs

Intestate: If you die without a will in place, your assets will go through the court according to state law, known as intestacy.

Powers of attorney: This is the legal authorization for one individual to act in the place of another. This is usually when someone dies or becomes physically and mentally incapacitated and cannot make legal decisions for themselves.

Probate: This is the legal process your estate goes through after you die. Your will must be submitted and "proved" in court, and your assets will be processed and distributed. This can take upwards of a year.

Trust: A trust is a legal document in which a living person's assets are transferred into a trust under the ownership of a trustee. There are many types of trusts, and they're typically used to avoid probate and have more flexibility when distributions are made.

Will: A will is a legal document that can name beneficiaries of certain assets, legal guardianship of minor children, and an executor of your estate.
How Legal Counsel Can Help
Estate planning is not always a complicated process, but it is an important one. Enlisting the help of a qualified estate planning attorney can ensure your responsibilities both during your life and afterward are fully taken care of. Too often, people die without any kind of estate plan or with an incomplete or poorly-written will. This usually has the effect of making it even harder on your loved ones as they try to tackle the legal proceedings associated with an insufficient estate plan. You can take the burden off their hands by completing your estate plan now while you're still of sound mind and body.
Hiring an Experienced Arizona Estate Planning Attorney
Here at Simmons & Greene, P.C., we can help anyone start the process of estate planning, whether you're young and only beginning to accumulate assets or you're retired and have amassed a large estate. We proudly serve clients in Phoenix, Arizona, and in the surrounding areas of Glendale, Peoria, Mesa, Chandler, and Scottsdale. Call today to set up an appointment.