FAQs about Arizona's Probate Process
Dec. 15, 2021
When a person dies, their will (if available) and their estate must pass through the probate process to settle the decedent's final affairs. In Arizona, probate is a court-supervised process that involves gathering and evaluating the deceased person's assets, paying debts and taxes, and eventually transferring the remaining property to inheritors. An experienced Arizona estate planning attorney can guide you through the entire probate process and help you navigate key decisions.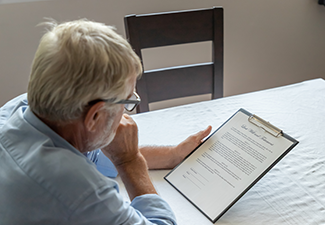 At Simmons & Greene, P.C., we have the skill, experience, and diligence to advise and guide individuals, fiduciaries, and families in estate planning matters, including probate. Our attorneys are available to discuss your unique situation and enlighten you about the Arizona probate process. Also, our team can provide suitable answers to frequently asked probate and estate planning questions about Arizona wills, trusts, personal representative duties, and challenging the provisions of a will. We're proud to serve clients across Phoenix, Peoria, Glendale, Scottsdale, Mesa, and Chandler, Arizona.
If a decedent left a will, does the estate still need to go through probate?
Every state has its specific rules and procedures regarding probate. Even if the decedent left a will, probate is mandatory in Arizona to determine the validity of the will. Conversely, living trust assets, community property, property held in joint tenancy, contracts, and retirement accounts will automatically pass to their new owners without going through probate.
What happens if the decedent dies without a will?
If a decedent dies without a will in Arizona – dying intestate – their assets and property will pass through intestate succession. The court will appoint an individual to serve as the personal representative (executor). The executor will distribute the estate to beneficiaries in accordance with Arizona intestate succession laws. However, if the person died without a will and doesn't have any family – children or spouse – their assets will pass to the State of Arizona.
What is the role of the personal representative in the probate process?
A personal representative or executor is appointed by the probate court to help settle the decedent's estate and final affairs. In the Arizona probate process, the personal representative is responsible for:
Identifying and gathering all the deceased person's probate assets

Evaluating and determining the real value of each asset

Locating vital documents, including account statements, retirement plans, titles, and insurance policies

Notifying heirs and beneficiaries about probate through formal written notices

Publishing a notice in the local newspaper to alert creditors

Preparing a detailed inventory and reviewing of the deceased person's estate

Making sure all estate property and assets are kept safe throughout the probate process

Paying taxes and debts

Transferring the remaining estate's property to inheritors (heirs and beneficiaries)
The personal representative or executor has a fiduciary duty to protect, preserve, and manage the estate assets during the probate process or estate administration.
What if the estate is small? Does it still need to go through probate?
Under Arizona probate laws, beneficiaries of small estates can claim their inheritance using a simplified procedure known as a "small estate affidavit." A small estate affidavit can be used to claim personal property less than $75,000 or real estate less than $100,000. The beneficiaries can:
Fill out a small estate affidavit form.

Attach a death certificate.

Present the affidavit to the person or institution holding the real estate property or asset.
However, the beneficiaries must certify that all unsecured debts and funeral expenses have been settled.
On what grounds can someone challenge the validity of a will?
In Arizona, an interested party may contest or challenge the validity of a will on the grounds that:
The will did not comply with Arizona law

The testator was subject to undue influence when the will was executed

The testator lacked testamentary capacity or mental understanding

There was a breach of fiduciary duty

There was misconduct involving an incapacitated or vulnerable adult

The will was forged

Statutory disqualification of a beneficiary
The party challenging the will's validity must state the grounds for contesting in writing and file it with the Arizona court.
How a Probate Attorney Can Assist with the Process
In Arizona, a will must go through the probate process to establish its validity before any asset can be distributed to beneficiaries. However, going through probate after a loved one's death can be emotional and may involve a lot of complex procedures. Therefore, it is important that you consult with a knowledgeable estate planning attorney for detailed guidance and to preserve your family's assets.
At Simmons & Greene, P.C., our attorneys are fully ready and poised to answer your different questions about the estate planning and probate process in Arizona. As your legal counsel, we will evaluate your unique situation and offer you comprehensive guidance and strong litigation techniques in your case. Using our in-depth understanding of estate planning laws, our team will guide you through the Arizona probate process from start to finish and help you navigate important decisions.
Contact Simmons & Greene, P.C. today to schedule a simple consultation with experienced probate attorneys. Our dedicated team can offer you the knowledgeable legal counsel and brilliant advocacy you need on all probate and estate planning matters. We proudly serve clients across Phoenix, Peoria, Glendale, Scottsdale, Mesa, and Chandler, Arizona.