The Do's and Don'ts of Debt Settlement
Nov. 28, 2021
Being trapped in a debt spiral may seem like a hopeless financial situation. Sometimes, repaying the debt may feel too burdensome for the debtor, especially if they lost a high-paying job or were diagnosed with an illness that prevents them from working at full capacity.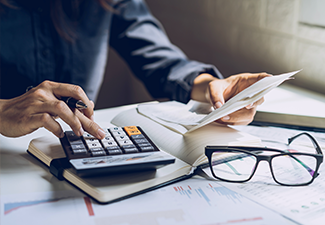 You may, however, be able to deal with your debt through debt relief/settlement. If your personal or business debt has grown unmanageable, consider contacting a knowledgeable tax settlement attorney to help you understand your options. At Simmons & Greene, P.C., our attorneys provide top-notch debt settlement services to individuals in Phoenix and throughout the surrounding areas of Chandler, Glendale, Mesa, Peoria, and Scottsdale, Arizona.
What Is Debt Settlement?
The debt settlement process involves negotiating with creditors to pay less than you owe. Not all debts are eligible for debt relief, however. Types of debt that may qualify a debt settlement agreement include:
Credit Card Debt

Cash Advance Loans

Personal Loans

Payday Loans

Medical Bills

Some Student Loans
Debts that are eligible for settlement are called "unsecured debts." Even with unsecured debts, however, the creditor may decline the terms of your debt settlement agreement. For this reason, you might want to consider contacting an experienced attorney to help you negotiate a mutually beneficial deal with your creditors.
According to the Federal Trade Commission, creditors have no obligation to agree to negotiate a debt settlement. Keep this in mind when asking your creditors to settle your debt.
The Do's of Debt Settlement
Make sure that you do all of the following during the debt settlement process:
Do confirm that the amount of debt is actually owed. Sometimes, creditors make mistakes and try to collect on a paid debt. The lack of communication between your creditor and a collection agency may result in mistakes about the amount of debt owed.

Do document everything. It is important to document everything during the debt settlement process, including the agreed-upon terms. If you settle your debt without an agreement and a signature from the creditor, the creditor may attempt to collect on the settled debt in the future.

Do keep records and copies of any payments. It is critical to record everything, including records and copies of any payments that are made during or after the debt settlement.

Do explore your legal rights and options. You need to understand your rights and options to negotiate a better deal with the creditor. For this reason, you might want to consider speaking with a debt settlement attorney.
The Don'ts of Debt Settlement
Don't ignore your debt. The worst thing you can do is ignore your debt, thinking that it will go away on its own or hoping that your creditors will forgive you your debt. Ignoring the problem will only make it worse.

Don't try to settle your debt without the help of an attorney. Settling debt can be challenging, especially if you do not know where to start and are not sure how to negotiate a good deal. Your attorney will represent your best interests during negotiations.

Don't forget about your taxes. When settling debt, you could still be responsible for paying income tax on the portion of the debt that is forgiven. It is vital to factor in the taxes when determining whether or not you can benefit from debt settlement.

Don't exhaust your savings. While we understand that you want to resolve your debt as soon as possible, do not use your savings accounts or exhaust all of your resources to settle the debt. There may be a way to resolve your debt without tapping into your savings.
Experienced Legal Guidance You Can Rely On
If you struggle with debt, you may feel stressed and uncertain about your financial future, but you may be able to negotiate a payment plan to settle or reduce your debt. Consider contacting our skilled debt settlement attorneys at Simmons & Greene, P.C. to explore your options. We are prepared to review your situation and handle negotiations with your creditors and attempt to settle your debt for less than you owe. We provide debt settlement tips and represent clients in Phoenix and throughout the surrounding areas of Chandler, Glendale, Mesa, Peoria, and Scottsdale, Arizona.